An evening with Tom Gentry /Una noche con Tom Gentry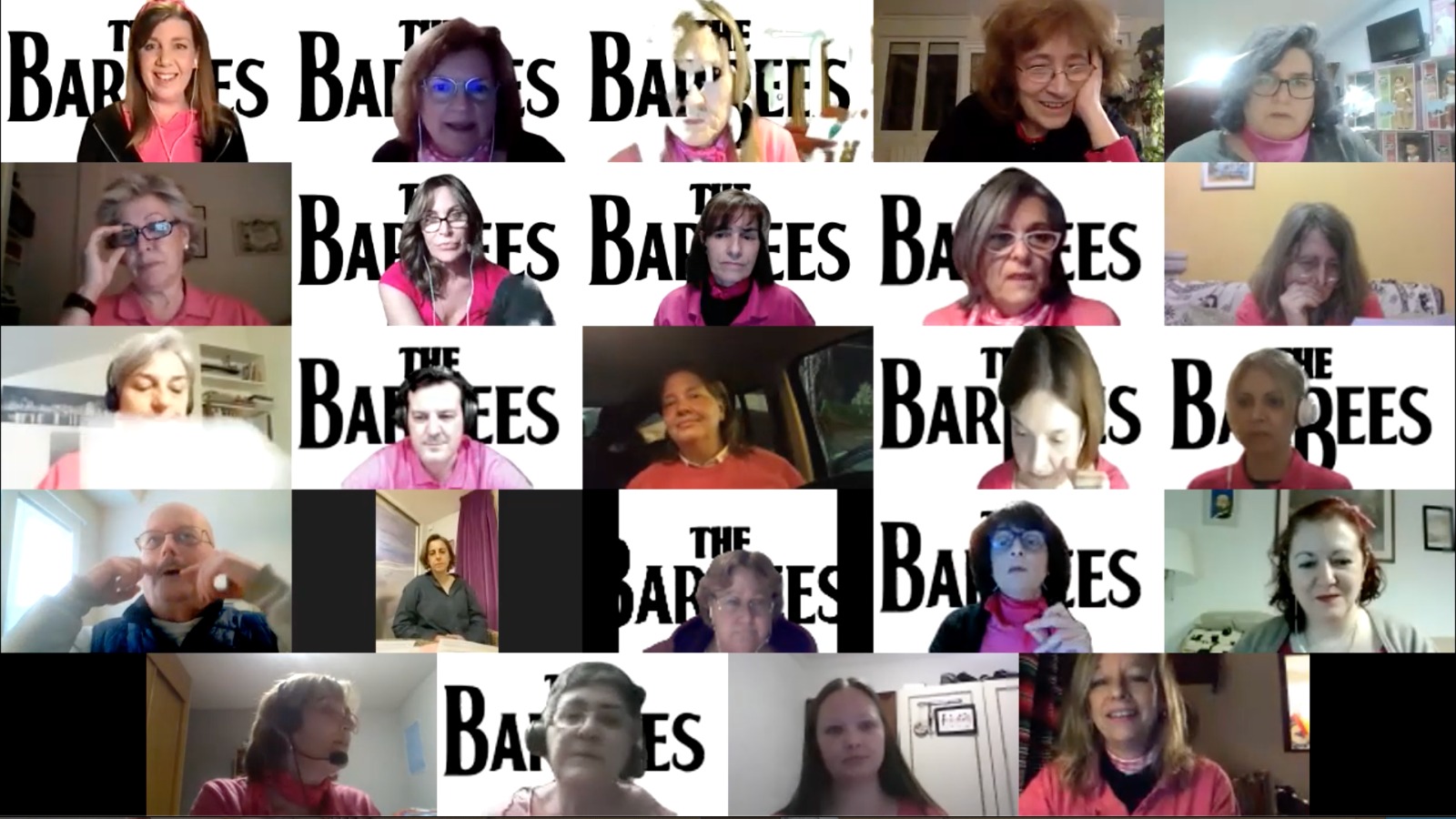 | | |
| --- | --- |
| Type of post: | Chorus news item |
| Sub-type: | Ensayo 2 de octubre 2021 |
| Posted By: | Paulette Flahavin |
| Status: | Current |
| Date Posted: | Sun, 14 Mar 2021 |

Tom Gentry, barbershopper extraordinaire, coached The Barbees via Zoom this week. An arranger, director, music judge and singer, Tom Gentry has been immersed in the world of barbershop music for 56 years, and on Friday evening, he generously shared his expertise and unbound enthusiasm with The Barbees.
What's Tom's golden rule? Each song is an opportunity to have fun singing and to connect with the audience by telling the song's story. The two go hand in hand. This is a rule to sing by!


El coach de barbershop Tom Gentry dirigió una sesión de aprendijaze con The Barbees vía Zoom esta semana. El arreglista, cantante, director y juez, Tom Gentry lleva 56 años inmerso en el mundo del barbershop, y el viernes compartió muy generosamente su experiencia y entusiasmo por este estilo de música con nuestro coro.
¿Cual es la regla de oro de Tom? Cada canción es una oportunidad de disfrutar del canto y de conectar con el público a través de la historia de la canción. Las dos cosas van de la mano. ¡The Barbees no la van a olvidar!